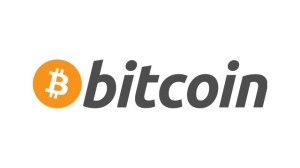 GRAND RAPIDS, MI – The Acton Institute for the Study of Religion and Liberty, a nonprofit think tank based in Grand Rapids, announced it will take donations and receive tuition payments in Bitcoin, an emerging currency traded over the Internet.
Bitcoin, which is issued without government sponsorship or regulation and does not trade through a bank or central clearing house, is the largest of several new digital currencies being circulated on the Internet.
Acton Institute, 98 E. Fulton Street, announced this week it will accept Bitcoin donations and Bitcoin tuition payments for Acton University, which hosts seminars that attract up to 800 students a year from some 80 countries around the world.
Acton spokesman John Couretas said Bitcoin is becoming popular in emerging economies and Third World countries where credit card companies avoid conducting transactions.
Although Bitcoin's reputation was tarnished recently when it became linked with Silk Road, a website that distributed illegal drugs, Couretas said the currency is gaining credibility.
"It seems to have become acceptable as a legitimate means of exchange," said Couretas, noting that the Foundation for Economic Education recently accepted a 1,000 Bitcoin donation from Roger Ver, an entrepreneur nicknamed the "Bitcoin Jesus."
The exchange rate for Bitcoin has varied sharply in recent months. One Bitcoin was worth $958 on Dec. 10, 2013, according to bitcoinexchangerate.org. The currency traded below $100 this past August.
The exchange rate for a Bitcoin was as high as $1,200 until last week, when China's central bank banned financial institutions from trading in Bitcoins.
David Lohmeyer, web coordinator for the Acton Institute, said their strategy will be to immediately convert any Bitcoin payments or donations into U.S. dollars rather than speculate on the rise or fall of the currency.
Bitcoin donations will be reported in U.S. dollars if donors seek a receipt for tax deduction purposes, Lohmeyer said. Acton has no plans to make payments to creditors in Bitcoins, he said.
Whether Bitcoin's value will become stable enough to draw a worldwide following remains to be seen, Lohmeyer said. "The big question about Bitcoin is how many people will support it," he said.

Founded 24 years ago by the Rev. Robert Sirico, a Catholic priest, the Acton Institute was ranked 13th in the "Top 50 Social Policy Think Tanks" by the University of Pennsylvania's Think Tanks and Civil Societies Program last year.
Acton also was ranked 34th in the "Top 55 Think Tanks in the United States" — up from 39th in 2011 — and 19th out of 75 under "Best Advocacy Campaign," a new category in 2012.
Source: mlive.com