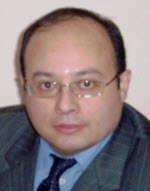 Mr Louis W. Brun has extensive years of marketing experience in the healthcare and pharmaceutical industry and he currently spearheads the development of the healthcare sector across Canada for the Australian Consulate & Trade Commission. He is multi-lingual, and is conversant in French, English, Spanish and German. These language abilities enable him to hone a variety of skills in transnational negotiation and knowledge of regulatory processes.
His experiences in several multinational companies have also enabled him to develop strategic partnerships with companies in Europe, America and the Asia-Pacific region. His marketing expertise is in the area of new product initiation and he has helped companies to introduce new products through federal procurement programs, coordinated regulatory approvals for medical & dental products, as well as address regulatory and packaging standards of their products for commercialization in Canada.
Louis Brun holds an MBA in Marketing from Sherbrooke University and a Bachelor's degree in Political Science with a minor in Economics from Concordia University.
Scope of Expertise: Healthcare and Pharmaceutical Management
Primary Country of Work: Canada