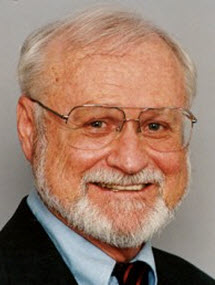 Professor James Morrison has about 5 decades of experience, specifically in the field of academia and educational consultancy. He is currently Professor Emeritus of Educational Leadership at the
University of North Carolina
(United States). Professor Morrison has worked with educational and governmental organizations in the Middle East, Southeast Asia, Pacific Rim, Europe, and North America on anticipating and planning for the future and on using technology to enable teaching and learning. He received several honors and awards, which include the Distinguished Scholar Award from the
American Education Research Association
; the Hall of Fame award from
Southern Scholarship Foundation
; the Legion of Merit Award from the US Army; and the Distinguished Alumnus Award from
Florida State University
College of Education.
Professor James Morrison also served as consulting editor of The Review of Educational Research, The American Educational Research Journal, the ASHE-ERIC Research Report Series and as founding editor of three peer reviewed publications: On the Horizon, The Technology Source, and Innovate: The Journal of Online Education. He is author and co-author of over 200 publications focusing on educational planning and on using information technology tools in educational organizations. He has made over 250 presentations at international conferences and workshops worldwide.
Scope of Expertise: Educational Leadership, Strategic Planning Processes incorporating IT enabler and integration.
Primary Country of Work: United States