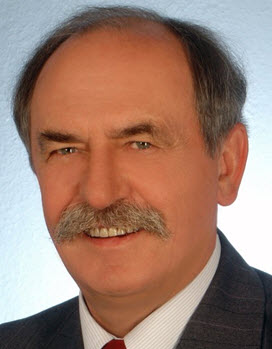 Professor Krzysztof Jemielniak has over 40 years of experience in the field of academia and research, specifically in the area of metal cutting. He is currently Chair of Automation, Machine Tools and Metal Cutting, at the Faculty of Production Engineering,
Warsaw University of Technology
(Poland). Professor Jemielniak is a leading world expert in tool and machining process condition monitoring, machine tool dynamics and machining of aerospace materials. He is a Fellow of The
International Academy for Production Engineering
(CIRP), and is former Chair of Polish CIRP Group. He has vast experiences in peer review, having done several hundred reviews for top journals that include the International Journal of Machine Tools & Manufacture; and the International Journal of Advanced Manufacturing Technology.
Professor Jemielniak has also conducted many reviews for national scientific organizations that include Polish National Centre for Research and Development; Polish National Science Centre; Italian National Research Evaluation of Italian Universities (ANVUR); Turkish TUBITAK Science Awardees; and Hungarian Scientific Research Fund OTKA. He has also been active as a member of numerous Scientific Committees of International Conferences. Professor Krzysztof Jemielniak has written more than 160 journal and conference papers, and some 1400 citations.
Scope of Expertise: Metal cutting, machine tool dynamics.
Primary Country of Work: Poland