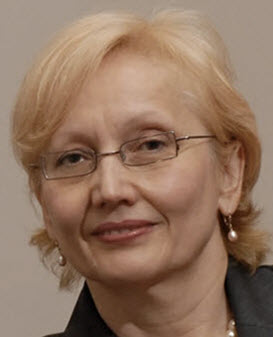 Professor Nada Kakabadse has more than 20 years of experience in academia and business research. She is currently Professor of Policy, Governance and Ethics at
Henley Business School
,
University of Reading
(UK). She is the UK representative for the European Academy of Sciences and Arts, and also the Academy's representative in Brussels. She was formerly Professor of Management and Business Research at the
University of Northampton
(UK). She has been a Visiting Professor and Scholar at several universities across the globe:
Université Panthéon-Assas Paris II
(France),
Copenhagen Business School
(Denmark),
Macquarie University
(Australia),
Ulster University
(Ireland),
Capital University of Economic and Business
(China),
Australian Catholic University
(Australia),
Institute of Management, Economics and Strategic Research
(Kazakhstan),
Thunderbird, The Garvin School of International Management
(United States), and Dalian Bureau of Personnel and Foreign Experts (China).
Her publications are focused on critical issues affecting global markets and governments that include; Global Elites: The Opaque Nature of Transnational Policy Determination; Leadership in the Public Sector; Global Boards; Leading the Board: the six disciplines of world-class chairmen; The Geopolitics of Governance; and Elite Power and Consensus in World Affairs.
Scope of Expertise: Global Corporate Governance and Ethics, Business Policy and Leadership Coaching.
Primary Country of Work: United Kingdom