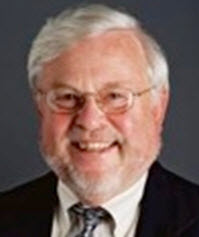 Professor Norman E. Bowie has more than 40 years of experience in academia and in the field of Business and Management. He is currently Professor Emeritus in Strategic Management and Entrepreneurship at the
University of Minnesota
(United States). He was the former Elmer L. Andersen Chair in Corporate Responsibility at the university where he held a joint appointment in the departments of strategic management and philosophy. He was also the Dixons Professor in Business Ethics and Social Responsibility at the
London Business School
(UK) and a Fellow at Harvard's Program for Ethics and the Professions.
Professor Norman E. Bowie is past President of the Society for Business Ethics, as well as the American Society for Value Inquiry. He was the Executive Director of the American Philosophical Association. Professor Bowie is the leading scholar in the application of Kant's moral philosophy to business. His book on "Business Ethics: A Kantian Perspective" has been translated into Chinese and Japanese. In August 2009 he received the first lifetime achievement award in scholarship presented by the Society for Business Ethics.
Scope of Expertise: Corporate Social Responsibility & Sustainability, Business Ethics & Morality of Market, Leadership and Corporate Philosophy.
Primary Country of Work: United States