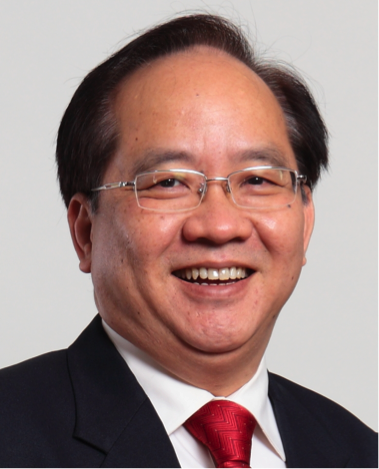 Professor Philip Poh
has more than 30 years of experience holding leadership positions in various industries as well as in academia. His scope of experiences covers a wide range of manufacturing and service sectors, as well as in educational establishments. He is President of Global Investments and Advisory Corporation, and Chair of Board at World Certification Institute. He has been an advisor to several global corporations in the Asia-Pacific region on corporate and business strategies. He was the former Group Managing Director of a mainboard public listed company in Singapore. He has served as a director on the boards of several public listed companies in Singapore and South Korea.
Professor Philip Poh has also served as a director on the boards of several private companies in the United States, Europe and in the Asia-Pacific region, specifically in Australia, China, Korea, Singapore, Malaysia, Thailand, Philippines, Vietnam and Indonesia. He is also Chair of an academic institution in Singapore, an adjunct Professor of a university in Australia, and a member of the Senate and Board of Trustees of an established professional institution in Singapore. He has been an External Examiner of business courses at a university in UK.
Scope of Expertise: Board Leadership and Corporate Governance, Corporate and Business strategy development, Global Strategy and Leadership, Logistics and Supply Management, and Corporate Financial Risk Management.
Primary Country of Work: Singapore