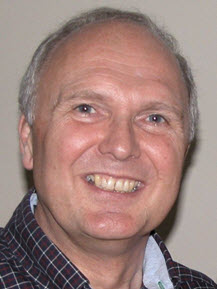 Professor Robert Brown has 40 years of experience in the field of industry research specifically in the areas of physics, optics, nano-technology. He is currently a Researcher at Advanced Technology Center,
Rockwell Collins
(United States). He is also an adjunct Professor at
Beckman Laser Institute and Medical Clinic
, located at
University of California
, Irvine (united States). He is former Executive Director of the Institute of Physics (UK); a former Professor & Director of Nanotechnology at
Queen's University Belfast
(UK); former Chief Technology Officer at
Ostendo Technologies Inc.
, California (United States); and former Head of Opto-electronics Research for Sharp Laboratories of Europe in Oxford (UK). He is an elected member of the European Academy of the Sciences and Arts, and is also a Special Professor at the
University of Nottingham
. He has won several awards that include the UK Defence Prize for Outstanding Technology Transfer; Sharp Corporation Prize for novel laser-diodes, as well as a team award for the prestigious Queen's Award for Enterprise in the UK. He has been a consultant to government and corporation research centers in United States and UK, having served on NASA's Microgravity Experimental Advisory Board and UK Home Office Science and Technology Reference Committee.
Scope of Expertise: World-class research and development in opto-electronic and optics, Nano Technology, Novel Lasers, 3D-Endoscope.
Primary Country of Work: United States