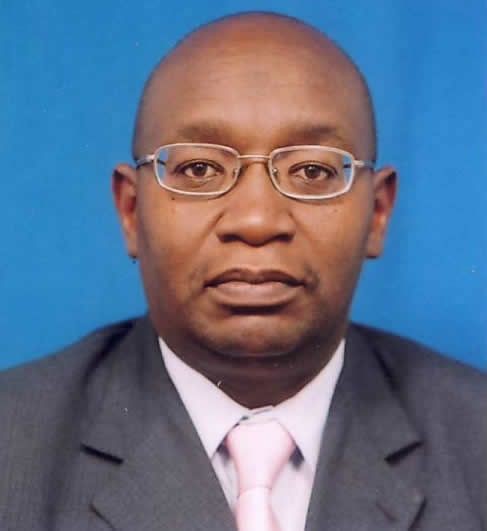 WASHINGTON, June 21, 2015 – World Certification Institute (WCI) has appointed Professor Mwinyikione Mwinyihija as the first Ambassador of Africa. Prof. Mwinyihija was conferred the highest credential award this year as a World Certified Master Professional (WCMP) in the field of Leather Technology and Sustainability. He is a renowned academic having four doctorate degrees from reputable universities, such as a PhD from University of Aberdeen (UK), as well as doctorate degrees from Atlantic University (USA), SMC University (Switzerland), and Universidad Central de Nicaragua (Central America). He was awarded fellowships at prestigious institutes, such as World Certification Institute, Council of Science, Institute of Biology, Chartered Institute of Water and Environment, and Chartered Management Institute.
On his appointment as WCI Ambassador for the continent of Africa, Prof. Mwinyihija remarked, "This has been a milestone achievement which is exhilarating, honorable and a worthy task that will increase my berth of improving the lives of many in the continent. This is a position that will bring joy to many and I am glad to have been provided with an opportunity to touch hearts of persons who may have given up hope about themselves".
Prof. Mwinyihija is the Executive Director of COMESA-Leather and Leather Products Institute, a regional organization mandated and chartered to spear head the development of the leather sector in nineteen countries in Africa. He is also Professor of Management at EUCLID University, a specialized inter-governmental institution in Gambia (Africa). He also serves in adjunct capacity at The University of People (USA), Jomo Kenyatta University of Technology (Africa), as well as an external doctorate examiner at the University of Madras (India). He is former Chief Executive of the Leather development Council (Africa). He is actively engaged in global eco-environmental issues, particularly in the areas of sustainable development and change management in Africa and the world at large.
In his interview as the newly appointed Ambassador of World Certification Institute (WCI), Prof. Mwinyihija mentioned that he would portray this credential in his correspondence, and use his frequent travels to publicize the global institute's mission, vision and overall objectives, and more importantly the benefits that await the people in Africa. He would use the electronic media platform to articulate the goals of the world body.
ABOUT WORLD CERTIFICATION INSTITUTE (WCI)

World Certification Institute (WCI) is a global certifying and accrediting body that grants credential awards to individuals as well as accredits courses of organizations. The global organization was formed at the start of the new millennium and was first registered in the United States in 2003. The professional activities are coordinated through Authorized Centers and Accredited Centers that span the countries in America, Europe, Asia, Oceania, and Africa. WCI is a Leading Global Authority that recognizes cross-national skills, competencies and professional practices that are indicative of occupational capability and derived from internationally accepted best practices.
For more information about the world body, please visit website at http://worldcertification.org.
For media enquiries, please contact
Mr Pierre Gustave (Director of Global Media Strategy)
Email: Pierre.Gustave@worldcertification.org
Mr Alan Shimmel (Vice-President)
Email: Alan.shimmel@worldcertification.org